Hotel Info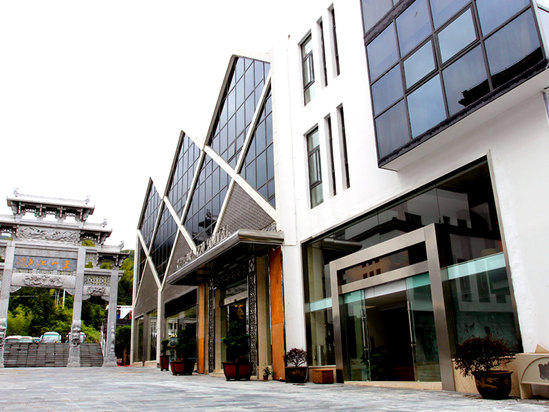 Cheng jin Hotel Huangshan
is located at the foot of the beautiful Huangshan Mountain, surrounded by mountains, with beautiful environment and fresh air. The hotel is located in a superior location, adjacent to the passenger transport distribution center of Huangshan scenic spot. Once you get out of the hotel, you can queue up to enter the transfer center of the scenic spot, which is convenient and fast (all people who enter the mountain need to transfer buses to the mountain at the Transfer Center); Just a wall away from the long-distance bus station, you can get to the hotel directly from the expressway.
The hotel is integrated with the ancient Huizhou cultural buildings in the small town. It is now called 'scenic spots in the scenic spots and the essence of Huizhou culture'.
Hotel set rooms, catering in one, rooms bright and comfortable, full network coverage, well-equipped; The restaurant environment is quiet, breakfast is rich and delicious, all kinds of Huizhou food, give you a different journey experience.
The hotel has many additional services to help every tourist complete the journey, such as Huangshan Tourism consultation, scenic route explanation, carpooling service, long-distance bus ticket booking, air ticket booking, discount tickets except Huangshan scenic spot, and pick-up and delivery in Tangkou town (please consult the merchant for details). It is the ideal residence for you to stay.
When staying in the hotel, you can enjoy the special experience meal presented by the hotel: Huangshan Maofeng experience gift bag, Huangshan green tea experience pillow, foot bath tea bag, foot bath bucket, mountain spring water, tea raw material bath suit, laundry and sun drying room (please consult the merchant for details).
Breakfast price
: CNY20($2.7) / person
Breakfast type
: Chinese